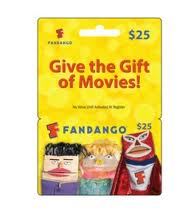 Now through October 20th you can head over and enter the Hark's 2012 Movie Ticket Contest!!  You can enter to win a $25 gift card to Fandago.com and use for movie tickets to any upcoming movie!!  Best of all, 2 will win a $25 gift card to Fandago!!
About Hark:
Hark.com is a fun site if you haven't heard of it yet! They are a place to go to find quotes from your favorite moves, actors, and actresses!! How fun right?!
 One of my fave's from Forgetting Sarah Marshall 
Aldous: Excuse me, missus, I've lost a shoe. Like this one. It's like this one's fellow. Sort of the exact opposite, in fact, of that.
Rachel: Uh-huh.
Aldous: Not an evil version, but just, you know, a shoe like this, but for the other foot. Otherwise, I'd have two right…
This post may contain an affiliate link. Please see my
Disclosure Page
for More Information.