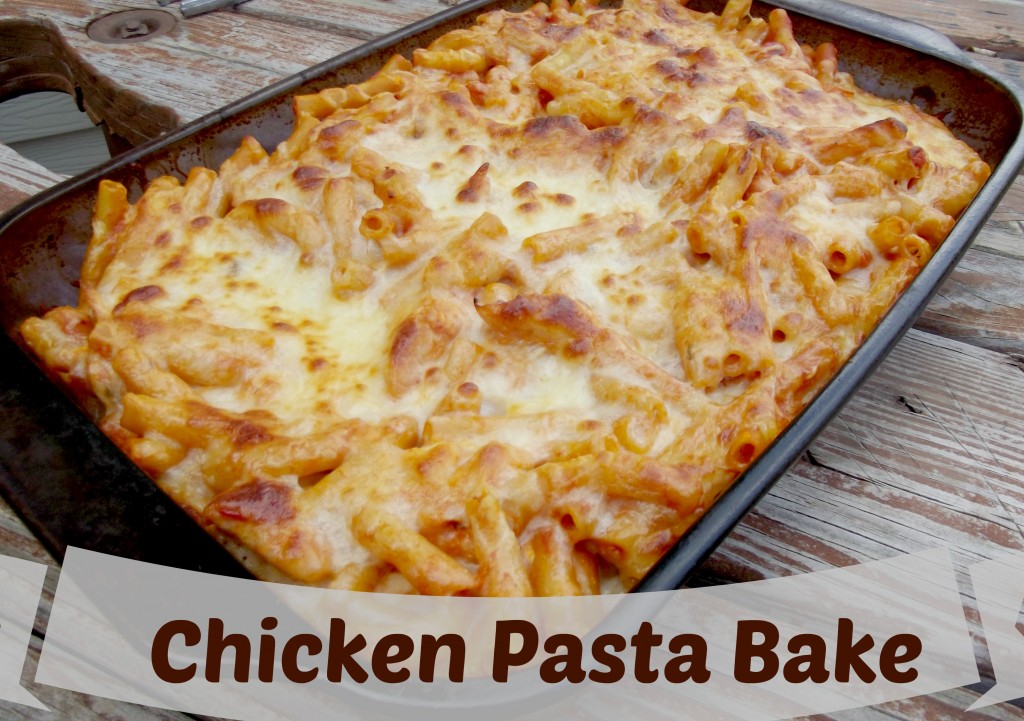 Sometimes I get so bored of the same thing every week when it comes to cooking. So I like to venture out and try new things, sometimes it works out good and other times it was a Major Fail!  I make a beef pasta bake, so I thought it was about time to try a Chicken Pasta Bake. Now this might sound a bit weird, but I don't normally eat chicken with a tomato based sauce. I actually don't think I ever really have so I was a bit nervous on how this would taste. Overall it turned out pretty good, and was pretty tasty. I don't know that I would make this very often but to change things up from time to time I think I would whip this up.
So, if this looks appetizing to you, then just follow the recipe below for a quick dinner. I ended up cooking the chicken in a skillet, as I didn't have any leftover chicken handy. This recipe would work good with leftover chicken as well, so if you have some on hand, feel free to use that!
Ingredients
1 Package of Chicken (I used tenderloins) Cooked and diced. If you have pre-cooked chicken on hand you can use that.
1 box of pasta ( I used Ziti I think but any works)
2 Jars of Ragu Mama's Special Garden Sauce ( or whatever sauce your family likes)
1 package of Cream Cheese
2 cups mozzarella shredded cheese
Optional: Parmesan Cheese to Top when done
Instructions
Preheat oven to 350 degree's.
In a pan cook your pasta how directed on box. Also if you have raw chicken, dice it up and cook it in a skillet until it is done.
Once your pasta is done, drain and put back in the pan you cooked it in. Take your cream cheese and dump it as well as the jars of pasta sauce in with the noodles. Stir until well mixed and cheese is melted good.
Next drop in your diced cooked chicken. Pour into a 9×13 greased pan, and top the pasta bake with the mozzarella cheese.
Put in the oven and bake until the cheese on top in nice and golden brown. Mine took around 30-40 minutes.
Once done pan out and top with parmesan cheese if you would like!
You can serve with garlic bread, salad, or whatever you would like. Refrigerate leftovers :-)! My husband enjoyed this recipe and agreed it was a nice switch from the regular chicken recipes I do. I recently started cooking more with cream cheese and I am just shocked out how creamy it makes the food, and really adds more depth! I hope you and your family like this recipe I created :-)!
This post may contain an affiliate link. Please see my
Disclosure Page
for More Information.