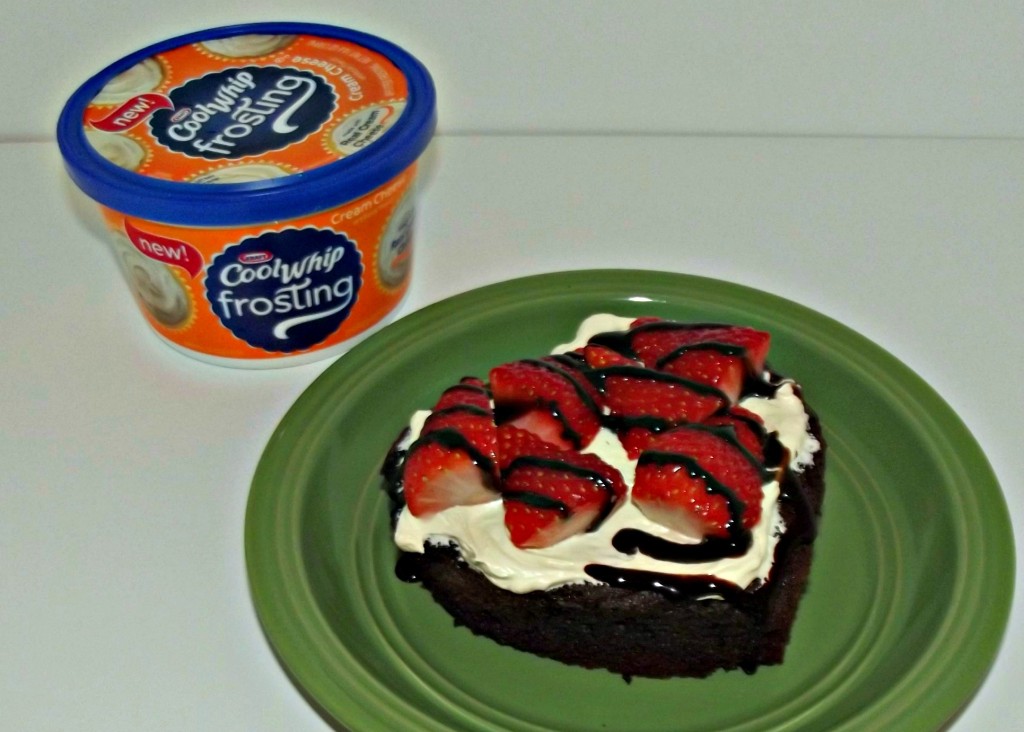 If you know me, you know I have a sweet tooth that I can't get rid of. I am always up for baking and I love sharing my goodies with my family and friends. My husband was going to be working on his latest project, and I thought rather then staying at home alone, I would head out to his parent's farm as well and we could enjoy a nice lunch, and I would handle making the dessert!
First I had to go to Walmart and pick up my supplies, for this fun day. I thought making some mini chocolate cakes with Cool Whip Frosting, fresh strawberries, and sprinkles if we wanted!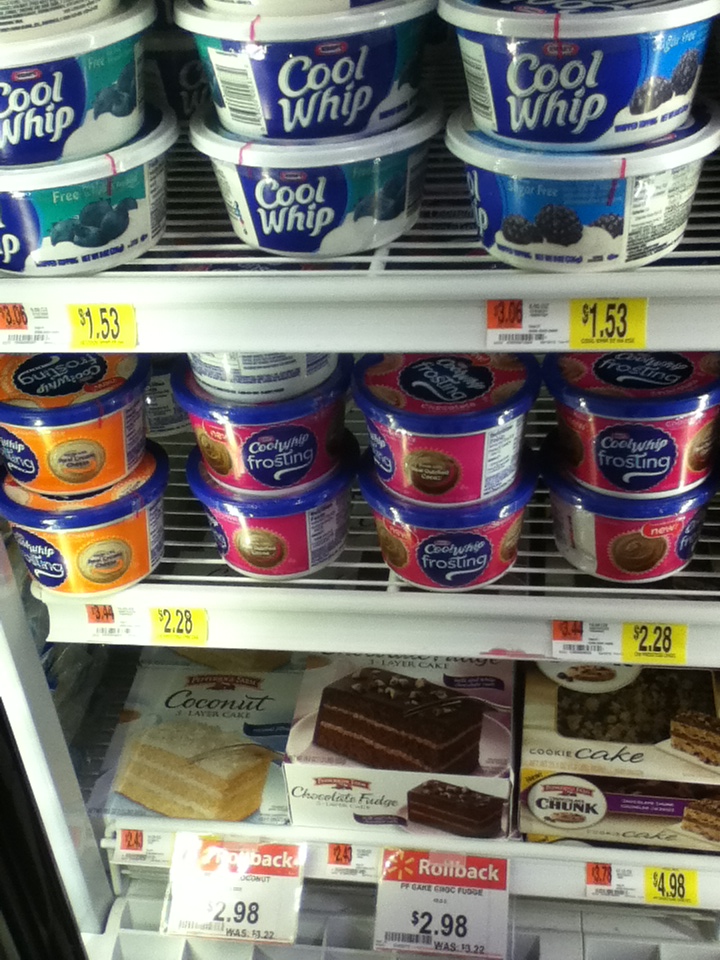 Made it to the store and I headed for the freezer section to grab the Cool Whip Frostings!! I personally haven't tried them yet, but they look like they will be amazing!! Plus the flavors all sounded great, chocolate, vanilla, and cream cheese. I decided why not grab all three, and even if I didn't use them all for this dessert, I could have it on hand for later use!!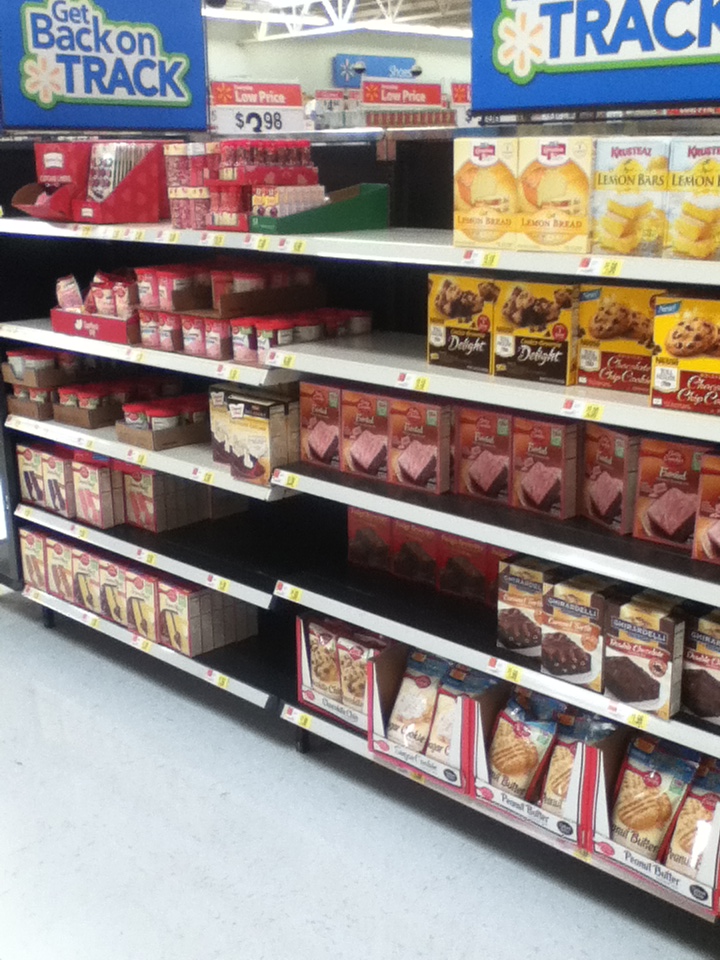 As I was heading to the baking aisle to grab a cake mix, I just had to look over the Valentine's Baking Display they had out. All the pink sprinkles, fun cookies and cakes I just couldn't resist buying some stuff. I snagged some sprinkles and a delicious chocolate cake mix that would be perfect for today! I love pink, and it was just crying out for me to buy it!!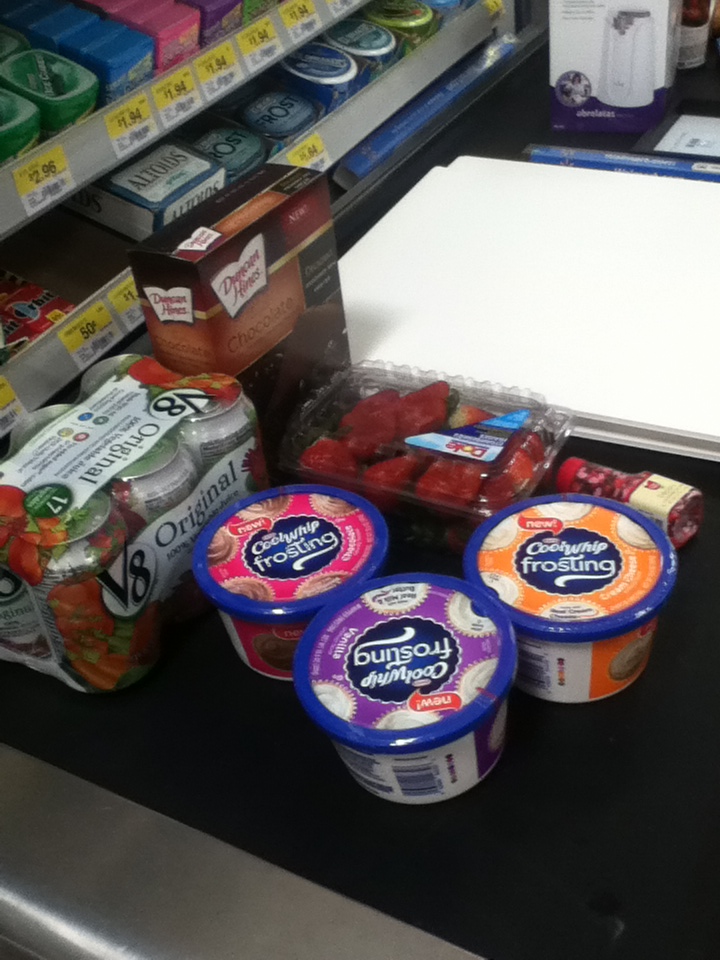 So I grabbed me some strawberries and a few other items I needed, and went to the checkout! Thankfully Walmart wasn't too busy and the trip went kind of quick. I checked out, loaded up the car and I was on my way ready to have a fun Saturday!!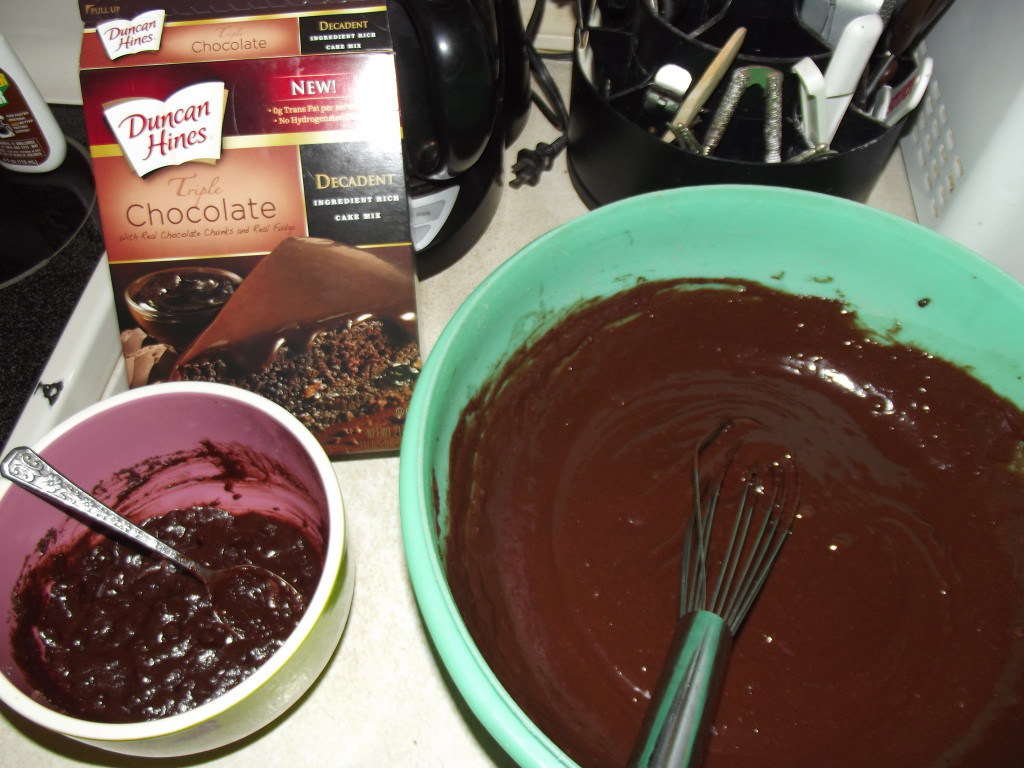 So I got to the farm and my mother-in-law had the bowls and measuring cups waiting for me on the counter. I told my niece and nephew I would mix up the cake, and then once it was cooled off I would then let them help decorate! They were so excited, and I think my niece Gracie, thought the cakes would never get done!
I used a box cake mix from Duncan Hines, Triple Chocolate, it had a little packet you mixed up separately which made it have the gooey part in the cake like a molten lava cake if you have ever had that. I thought it would be fun to give it a go. I just followed the instructions on back of the box, and poured into our baking dishes and baked accordingly.

While the cakes were baking, I diced up the strawberries and got out the Vanilla and Cream Cheese Cool Whip Frostings. I thought having a triple chocolate cake, along with chocolate frosting would be a bit much, so I decided to just use these two frosting's. Right then I thought I was gonna have to eat the whole tub of frosting because it looked and tasted so amazing!!  I resisted, but let me tell ya, that was hard!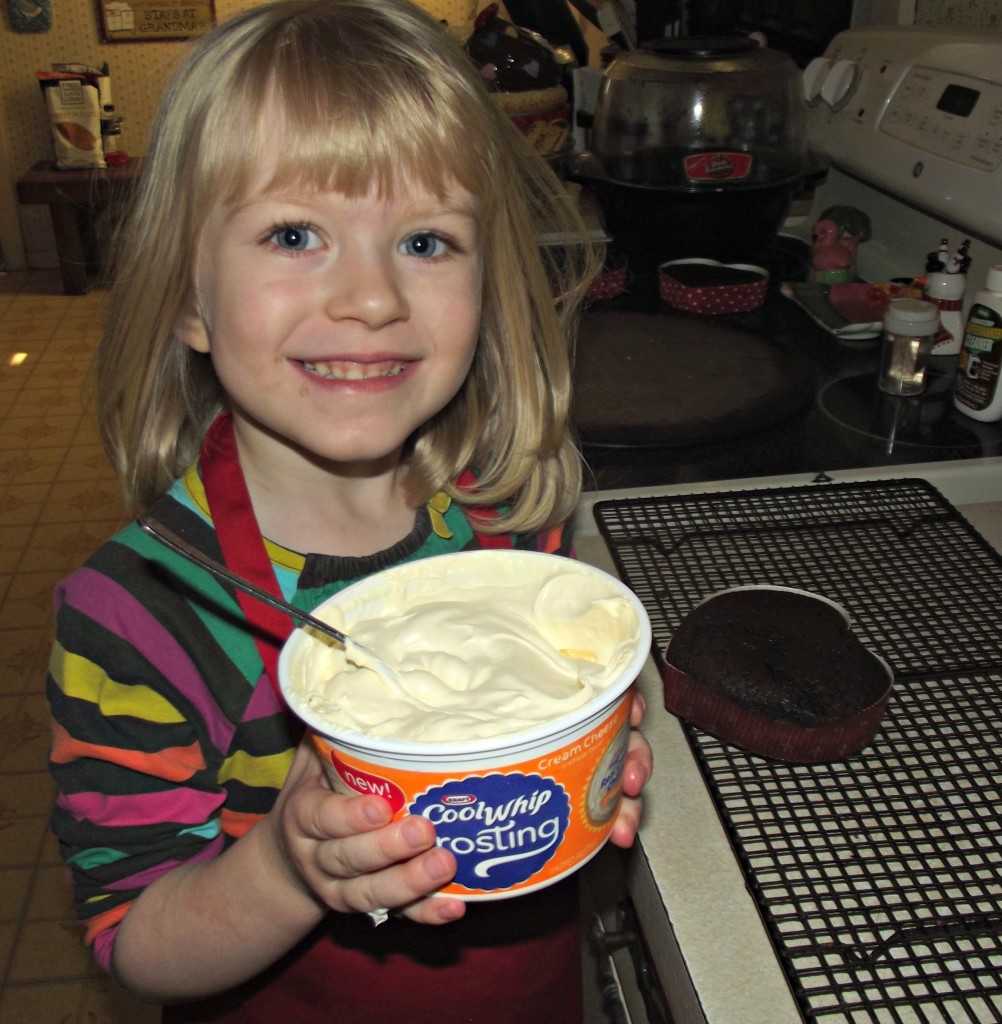 The cakes finally cooled off, and I called my niece to come help me. Isn't she such a cutie pie?! So it was time to frost the cakes, we did half of them with the cream cheese frosting and the other half with the vanilla. That way everyone could choose what they wanted!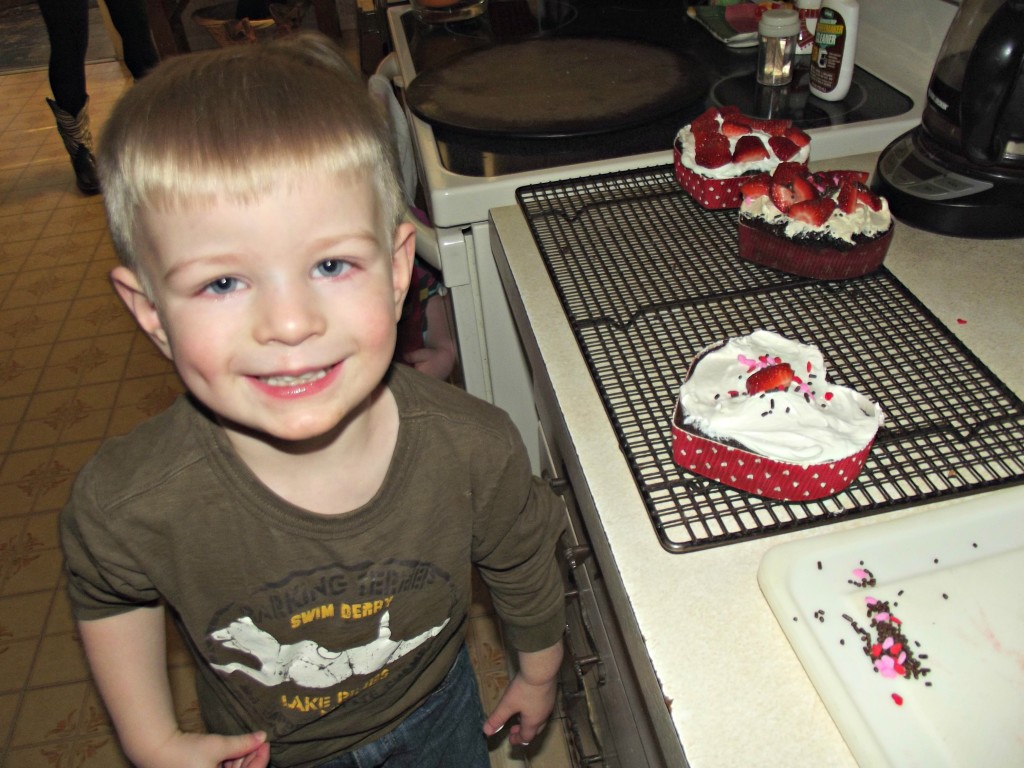 My nephew Bentley heard the commotion and came out because he wanted to create his masterpiece as well. So we helped frost the cake and of course he wanted to add a strawberry and sprinkles! You can't have a cake without sprinkles right?!  He did a great job, and had a lot of fun!!
Between these two and I we had the cakes done in no time!! It was so fun watching them decorate the cakes, and seeing the pure joy they had and smiled ear to ear when they finished a cake!! I am just so blessed to have such a wonderful family!!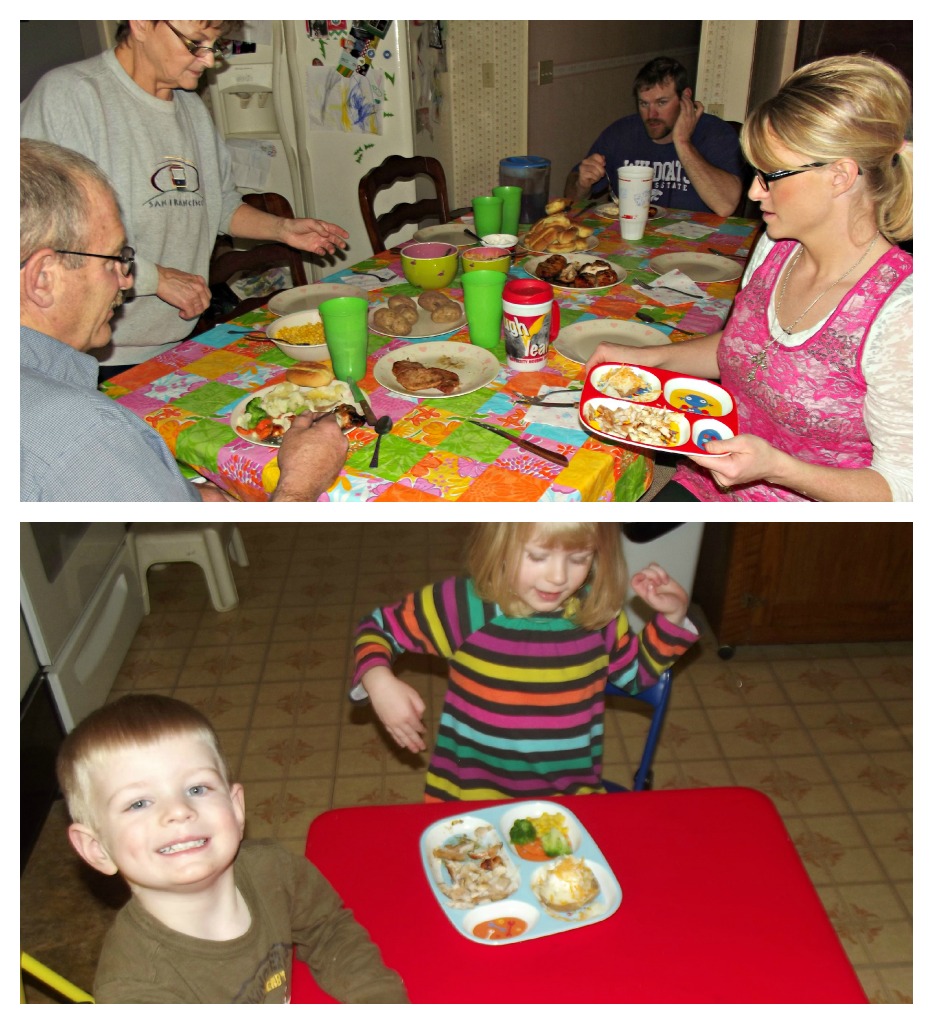 Snapped a few photo's while everyone was getting ready to have some lunch. We grilled out and it was so nice out, you wouldn't have known it is in the middle of winter!
Then Finally, we are able to enjoy this delicious dessert!! Triple Chocolate cake, with Cool Whip Frosting and strawberries, and then in this one I drizzled some chocolate syrup on it to make it extra sweet

!!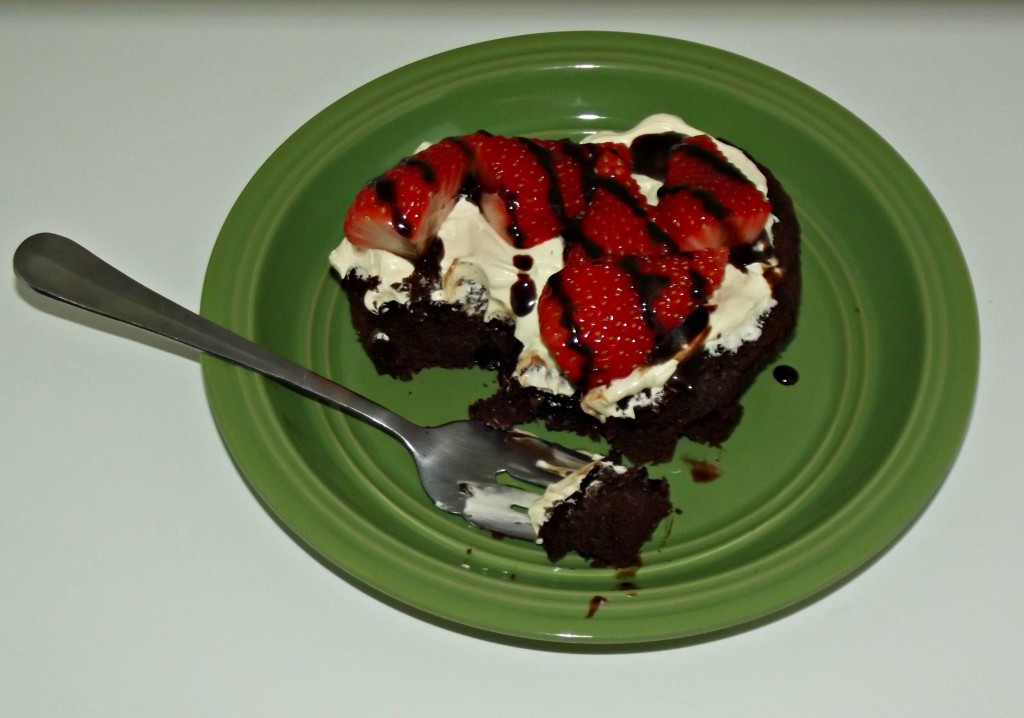 This was such a  wonderful and easy dessert, and that Cool Whip Frosting just made it so decadent – everyone was raving about it. From the kiddo's to the adults it was a huge hit, and the cakes disappeared rather quickly!! I made sure to sneak one cake back so I could bring home and snap some more pictures of, and of course enjoy each and every bite to make sure it was worthy enough to write about

!! Plus connect with Cool Whip on Facebook to find great recipes, stay up on the latest news and more!! Plus check out my Google + photo album of my trip to Walmart and baking experience!
Plus you can print a coupon for the Cool Whip Frostings which can be found in the freezer section! Just click the picture above to print your coupon! Coupon printing help resource.  MAC users, please use browser other than Chrome.
This was such a fun spontaneous day of fun, that was nice. No reason for the celebration except to just have some great family time. Do you ever do fun things like this with your family and friends?
I am a member of the Collective Bias® Social Fabric® Community.  This content has been compensated as part of a social shopper insights study for Collective Bias® and Kraft Cool Whip. #CoolWhipFrosting #cbias #SocialFabric
This post may contain an affiliate link. Please see my
Disclosure Page
for More Information.